[


]

MUMBAI: I'm not interested in that. Why are you asking me to do this?
Mother: He must be coming to meet you today. That's it. If he likes you we'll fix it.
Gungun thought: If he likes Na, I will be so cocky that he will never like me.
MUMBAI: Mom, I'm going to the office.
Mother ; Daughter, I told you to take leave.
Gungun: Mother's work is important to me.
Mother: Okay, but please come early by evening. They will reach by 6 pm.
Gungun: Will try
Gungun started driving the car. Moving on, she reminisces about her bygone days with Varun
Varun: I am waiting for you at the resort, Gungun. you have to come there
Gungun: Sure Varun
Gungun reached the spot on time. Varun came to her and they both started looking at each other in a romantic way.
Varun: It's been 6 months we both fell in love and today I want to celebrate this special moment with you humming
Gungun: Varun, I never thought in my way that I could ever love someone so deeply. But you changed me
Varun : Come let's dance
Varun and Gungun dance to a romantic tune
Varun held Gungun in his arms and both of them were looking at each other.
Varun: Gungun, I promise you that I will never leave you. I will come and meet your family tomorrow only.
Gungun: I'll wait for you
next day
Gungun's father: Are you sure that Varun will come?
Gungun: Yes papa.
Mother: What's his job?
Gungun: Actually he is interested in music. Having done a few albums as well, he is trying to be a musician in films.
Papa: Oh!! i.e. he hasn't got any job till now
Gungun: Papa, he will get it soon.
After a while Gungun gets a call from Varun.
Gungun: Where are you Varun? dad and mom are waiting for you
Varun; I'm sorry, muttering. I am not coming. Actually I am going for a meeting with my uncle.
Gungun: Varun When did you start going to your maternal uncle's company? You are interested in music, aren't you?
Varun: It won't give you money. I can't fight anymore. Uncle and I are going to meet uncle's business partner. And he has offered me a job in the company. But
Gungun: What?
Varun: I want to marry the daughter of uncle's business partner. I have no choice left
Gungun: Varun!! You are marrying another girl for a business deal, a job. What about me ? What about our love?
Varun: Be practical humming. There is no use in repeating it. it's all over.
Gungun: You promised me to stay here, then why?
Varun: Gungun, it is not necessary that all the promises are fulfilled. I went ahead and you go too. And one more thing don't contact me again. Greeting goodbye
Songs : Varun, Varun
The call gets disconnected. Gungun threw the phone and started crying bitterly.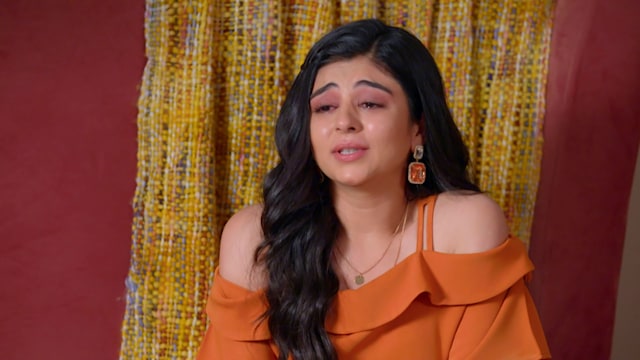 present time
A man was continuously pressing the horn of the car, which brought Gungun back to his senses. She wiped her tears and started driving the car. Meanwhile the man grabs her and he parked the car in front of her. Gungun stopped the car. He came towards Gungun's car and knocked on the mirror. Gungun opened the mirror and looked at it
"Are you crazy? The signal was already on and why weren't you taking your car?"
Gungun: I'm sorry, actually I was missing something and I didn't pay attention to it.
"Okay. Please take care of yourself."
Gungun: Thank you.
He also went to get his car but suddenly he backtracked. He again came towards Gungun's car
"Do you like ice cream?"
Gungun: What?
"I think you definitely need a break. You're still just in an upset mood."
humming; There is nothing like that .
"Please cool yourself with this ice cream."
Saying this he bought ice cream from Kulfi Wala of Side Road.
"Don't hesitate to take it. I'm not a kidnapper or a thief. You can come out and take it without fear. I'm a very nice guy."
lukewarm smiled and he smiled too
"Thank God you're finally out of the car. I'm the experience."
humming: i am humming
Experience: So lo gungun ji
Gungun took ice cream from Anubhav's hand. they both ate their ice cream
Experience: I don't know what bothered you. Whatever it is just forget it and cool yourself down by eating ice cream. All the tension, sadness will soon melt away.
Gungun: If a cup of ice cream has so much potential, why isn't everyone in this world trying it?
Experience: I actually tried my own way towards you to de-stress. If you think this is crazy then yes I am crazy.
Gungun: It's not crazy, in fact it makes my mind happy too, experience. Thanks for the ice cream. And yes there is money here. I am sorry it is Rs 500.
Experience ; Ice cream is not that expensive lukewarm. Keep it with you. I'll buy money some other day.
Gungun: But how? when will we meet again ?
Experience: Just as we met on this road in the most unexpected way, we will meet at the most unexpected moment at some point. Bye…
Gumming sees him and he also sees her and he leaves
On the beautiful stray houses coming and going
sometimes by chance
so many ignorant people
are found
some of those people
Forgets
Some remember and play…..
Gungun reaches home and is surprised to see Anubhav in her house.
Experience: Humming
humming : experience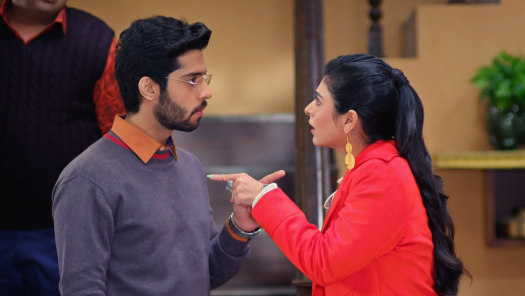 Gungun's mother: Gungun do you know him? He is the one who came to meet you today.
Gungun: What? You mean boy ones!!
Gungun's father: Han daughter
[


]

Source link